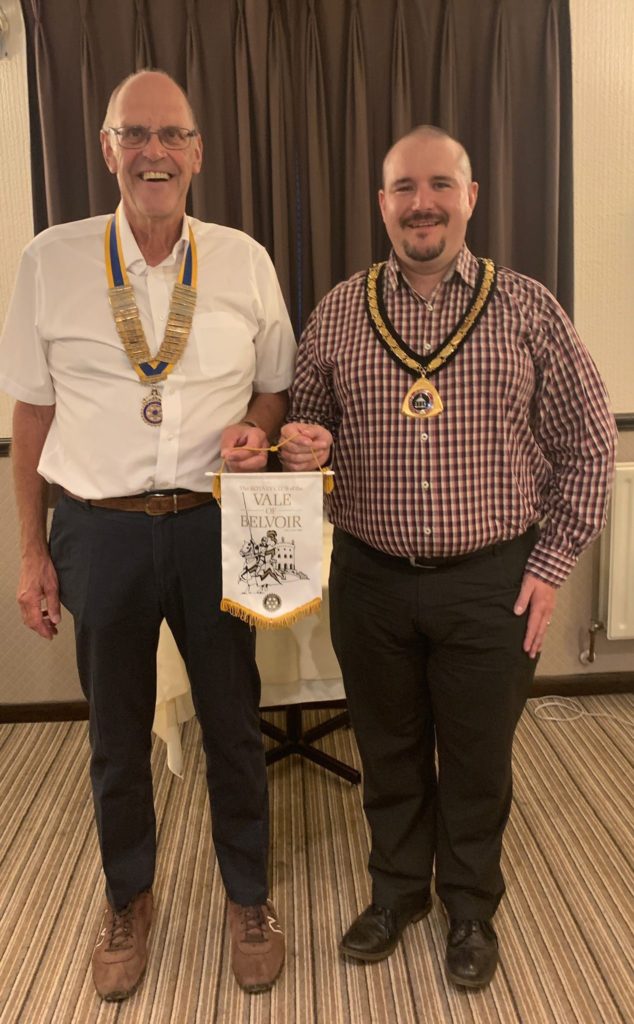 The Rotary Club of the Vale of Belvoir was formed in 1990 and has maintained membership of around 35 men and women since then.
Our meetings usually include a stimulating speaker, an outside visit or an inter-club challenge such as ten pin bowling, golf, boules or our "Frog Race" etc.
Rotary is very much about having fun whilst carrying out fund raising for local, national and international projects. Our service projects in the local community include running a monthly "Memory Café" for dementia sufferers, organising litter collections, supplying "Dictionaries for Life" to children, promoting an Art & Photographic competition for local Junior schools and, of course, our Santa Float touring local areas at Christmas. In addition, we have a "Community Fund" established to provide help and support to local community groups, schools and individuals.
The Club welcomes contact from visitors interested in learning more about Rotary and from people seeking support in the community. Many new Community organisations have emerged as a response to the difficult circumstances prevailing in society created not only by the pandemic but, more recently, by the war in Ukraine. As a Club we have done our best to support these organisations when our help has been sought as well as developing our own initiatives within the Community. In the coming year we hope to expand the support we give locally, particularly by facilitating a "Community Forum" bringing many of these fledging organisations together. We will also be introducing "Friends of Rotary" for people who would like to assist in our activities but who do not necessarily wish to become Rotarians.
The Rotary Club of the Vale of Belvoir            
registered charity number 1046617
Serving the communities of Bingham, Radcliffe on Trent, Cotgrave and villages in the Vale
Find us at: www.valeofbelvoirrotary.org.uk or on Facebook