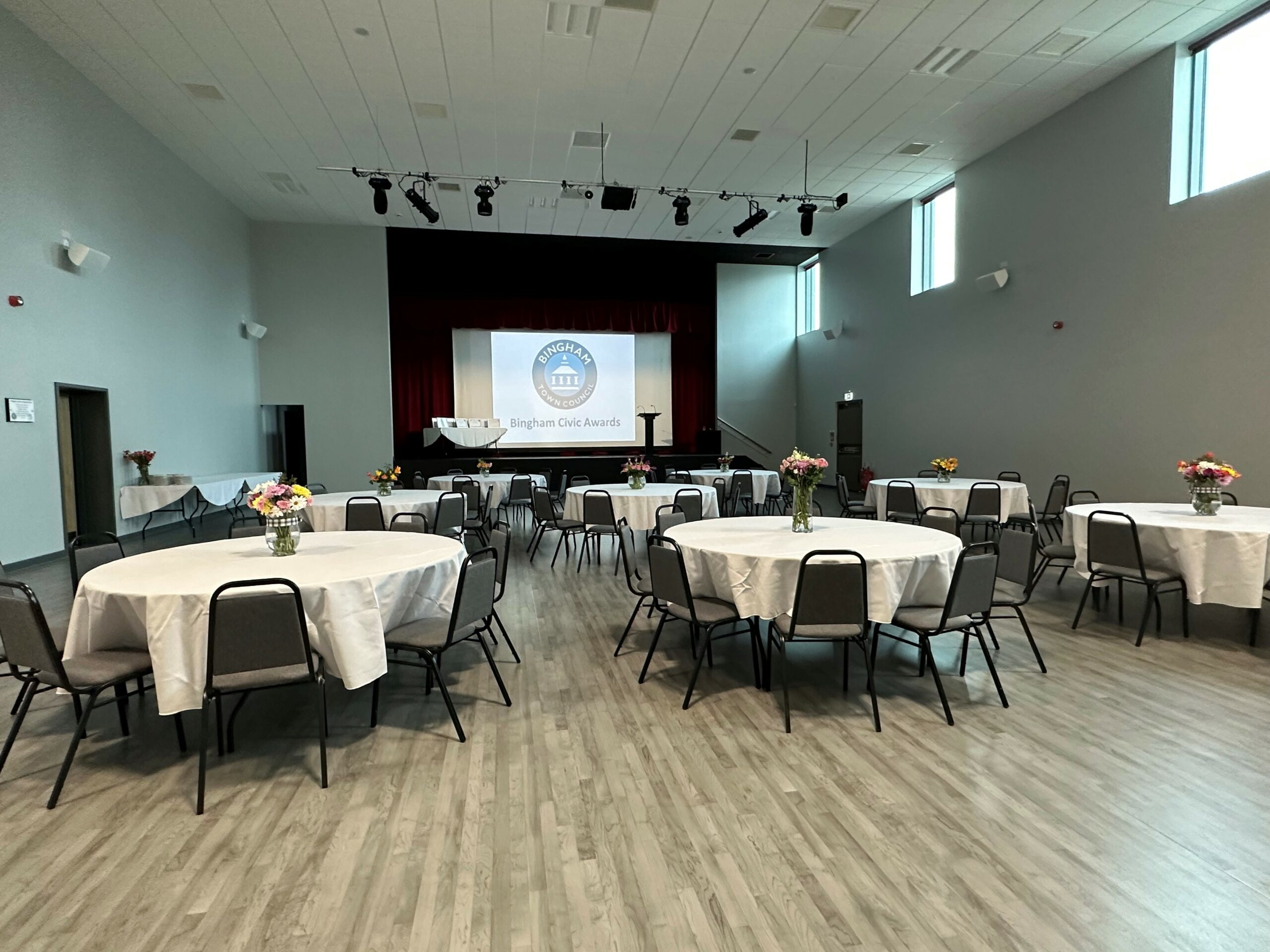 On Sunday 12 March 2023, Bingham Town Council held its first event in the new Jubilee Community Hall at Bingham Arena. The Town Council hosted 60 guests to honour and celebrate members of the community who were being recognised for their commitment to the residents of Bingham. The Mayor, Cllr Gareth Williams was joined by the Deputy Mayor, Cllr Norman Mees to present the awards and the Mayor said that he "was delighted to meet those people that enrich our community and make Bingham the best place to live".
The Town Council presented awards to:
Elaine Young for her commitment to the Friends of Bingham Linear Park group
Mark Attewell for his dedication to the sport of Badminton and the Sunrise Junior Badminton Club
Dominic Lister for showing care and compassion to residents of Bingham
Amelia Jerem-Dover was the youngest award winner and was awarded for her courage and calmness when assisting an injured boy
Bingham Pharmacy were unable to attend the event but were awarded for going above and beyond to assist the residents of Bingham
The Yarn Bombers were awarded for bringing pleasure to the community with their impressive displays of crochet and knitted items
Helen Pennycook for her commitment and dedication to serving the patients of Bingham in her role at Bingham Surgery
Muriel Lee was nominated for her support, help and care for the residents of Harrison Court
John and Lorraine Mascard were unable to attend the event, but they were also recognised for their helpful and caring nature to the residents of Harrison Court
The award winners were nominated by fellow residents and service users of Bingham. If you know someone deserving of being recognised for an award, the Town Council will be releasing details of the 2023 Civic Awards in the summer. Please keep an eye on the website and Buttercross for details.