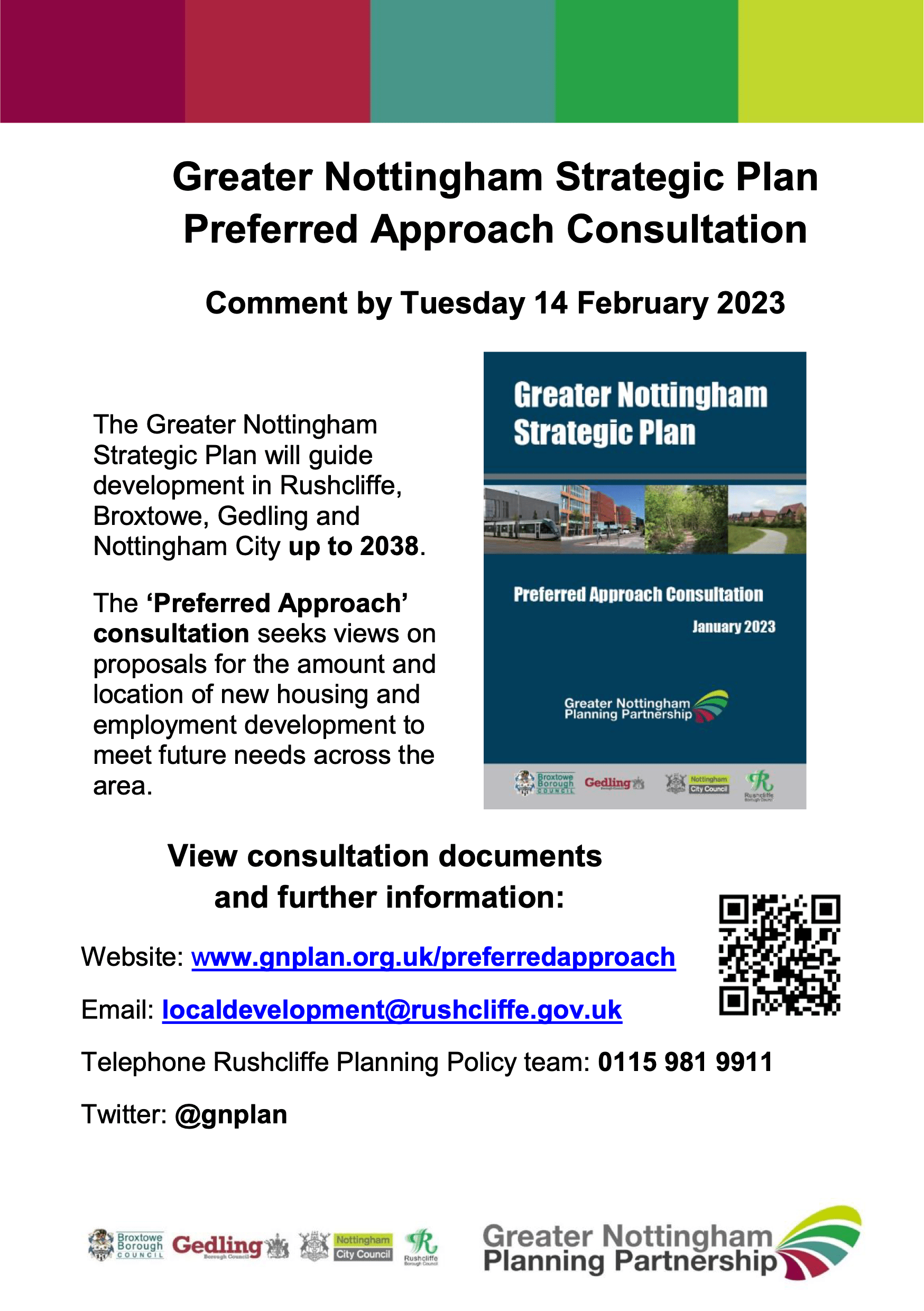 Rushcliffe Borough Council:
GREATER NOTTINGHAM STRATEGIC PLAN – PREFERRED APPROACH Consultation ends – Tuesday 14 February 2023
Rushcliffe Borough Council is preparing the Greater Nottingham Strategic Plan with Broxtowe Borough, Gedling Borough and Nottingham City Councils to help guide future development, including new housing, across our combined areas to 2038. The Strategic Plan will replace the Rushcliffe Local Plan Part 1: Core Strategy which was adopted in 2014.

In 2020 and 2021 we carried out public consultation on Growth Options for the Strategic Plan. The Councils have now, as a next stage in preparing the plan, published a Preferred Approach document, on which comments are invited.

The Preferred Approach focusses on the amount and distribution of proposed housing and employment development and the identification of strategic sites in the area to 2038.

Further information on the consultation and how to comment can be viewed at www.gnplan.org.uk/preferredapproach. A hard copy of the Preferred Approach document is also available to view at the Rushcliffe Customer Service Centre, Gordon Road, West Bridgford and at all public libraries within Rushcliffe.

The consultation closes on Tuesday 14 February 2023. The comments received will inform the preparation of the draft Strategic Plan, when there will be a further opportunity to comment.
View consultation documents and further information