Bingham Community Events are holding a live Facebook event, along with The Royal British Legion and Bingham Heritage Trail Society on their Bingham Community Events page .
The event is supported by Bingham Town Council and Co-op.
They are encouraging residents to get involved by:
Having a socially-distanced garden party
Decorate with bunting or flags between May 7 and May 9
Join with the chorus of Rule Brittania from gardens and windows
Post photos of your day in the Facebook Page.
Take part in the quiz for a host of prizes
Dance to the VE Day DJ
At 12.30 Rebecca Burgess will be performing a live rendition of Rule Brittania.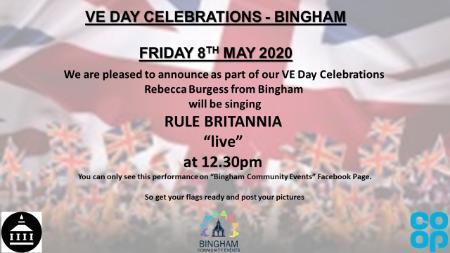 At 1.30 Brett Sinclair will be performing The White Cliffs of Dover and We'll Meet Again.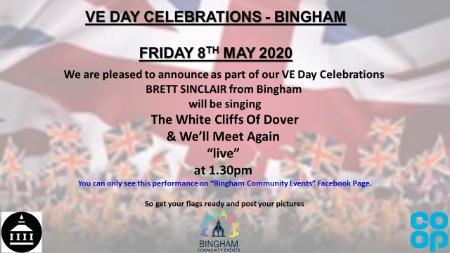 At 3.30, residents are invited to take part in the Big Quiz with quiz master Richard Nickels.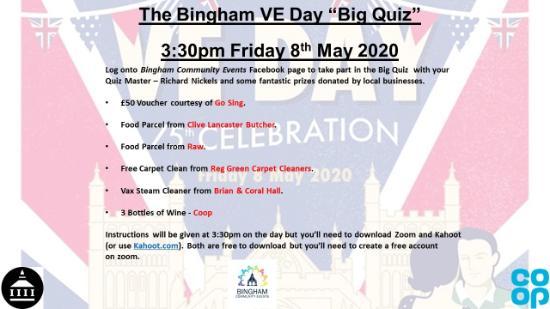 More Information on the Rushcliffe Borough Council Website